November 4th, 2012 - Chris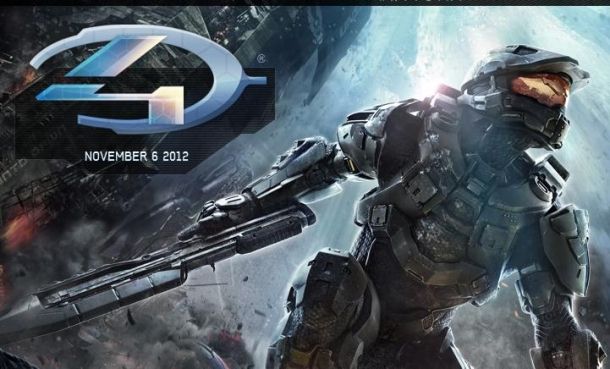 This week in retail Target gives you a $10 gift card with the purchase of Halo 4, and some Mountain Dew along with a $25 card with the Halo 4 Xbox 360 system bundle. Best Buy gives you a $20 card with the Halo 4 360 system bundle. Looks like it's the week of Halo!
Dragon Ball Z Budokai HD Collection (360/PS3)
Halo 4 (360)
LittleBigPlanet Karting (PS3)
Mass Effect Trilogy (360/PC)
NASCAR The Game: Inside Line (Wii/360/PS3)
Pro Evolution Soccer 2013 (Wii/PS2/PSP)
Rayman Origins (3DS)
Saint's Row The Third: The Full Package (360/PS3)
The holiday gaming release season continues with some big releases this week like Halo 4. I'm sure our own podcast personality Brian will be picking that up and most likely loving it. LBP Karting hits the PS3 this week to continue Sony's "Play, Create, Share" mentality. The Mass Effect Trilogy also hits this week. It collects Mass Effect 1, 2, and 3 in one package and adds some DLC to the mix. PS3 owners can grab it on December 4th. Nascar and Pro Evolution Soccer fill out the sports slots this week with PES even coming to PSP and (even more surprisingly) PS2. Rayman Origins finally hits the 3DS after being delayed on the system a couple of times. No one asked for them, but we're getting HD re-releases of Dragon Ball Z Budokai 1 and 3. Finally, Saint's Row The Third gets a Full Package which bundles the game and its DLC for retail. There are a couple more titles that hit this week, but you can see those to your right. See you next week.