January 10th, 2012 - Chris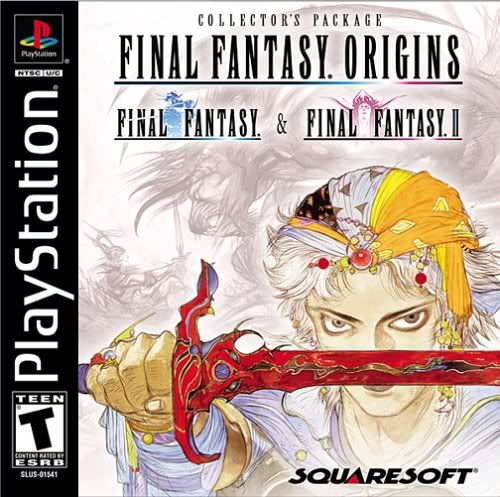 Final Fantasy Origins is out todsy on the PlayStation Network and this is a FFoP public service announcement telling you not to go anywhere near it. Hit the jump to find out why.
Yes, exactly. Don't get me wrong, the games included in Final Fantasy Origins (I & II if you can't read the box art) are fantastic. It's the fact that this release is the most disappointing version of these games. The load times are on par with Skyrim when you have a 14MB save, the extra (and awesome) content from future releases is not there, and some of the game's mechanics that were tweaked for other releases are not present. All in all, this version of the game(s) is not one I recommend. Buy the actual PSP versions of the game instead, both of which are $10 at most retail locations. For those that rely on digital purchases though… sadly, the PSP versions are not on the store yet. For you guys I'd recommend Final Fantasy IV Complete. It's much better than both of these.