Podcast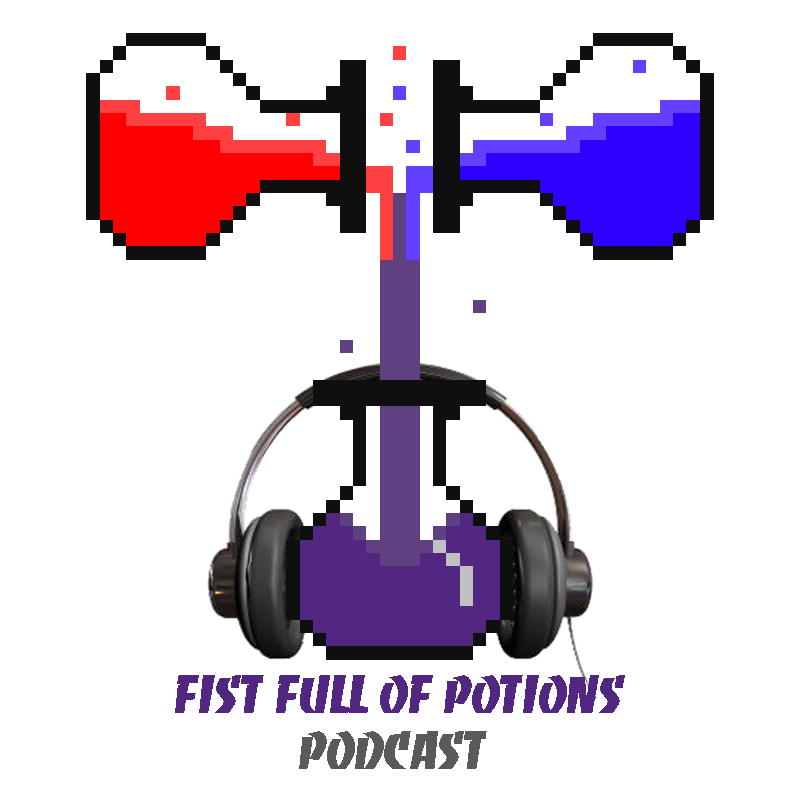 Each week we get together on a Thursday to record a gaming news and opinions podcast. Our approach to reporting the news is to keep it thought provoking, but more importantly, keep it funny. Our podcast typically runs from 1 – 2 hours depending on the amount of news. We are also a clean podcast. Clean from profanity, innuendos are another story however. In other words, if Disney can get away with it, we can too. ;)
Find us on iTunes!   Download the MP3 Directly!    Follow our RSS Feed!
View previous episodes HERE. Our server goes back about 10-15 episodes, older episodes are available upon request. Email older episode request to mailbag@fistfullofpotions.com.
———————————————
Current Podcast Structure
———————————————
Write in to FFoP and have your questions, comments, or feedback read on the podcast.
News stories that consist of either release dates, or new information
The Cauldron is our take on a rumors segment. Any news stories that can't be grounded to fact will end up in the cauldron.
No kidding… Really? Is this even news? Any topic that fits into those types of reaction fall into this category. Which is more of satire then actual news.
Fister Topics are news stories that one podcast host has a personal point to make. A news story that may get more fleshed out then a normal announcement.
The meat of the podcast. Each week we pick one news story or personal though to rip apart and debate.
Any time that the podcast runs short we will default to a Whatcha playin' segment. We also do this topic upon request from listeners.
——————————————
Current Podcast Line Up:
——————————————