February 27th, 2010 - Ryan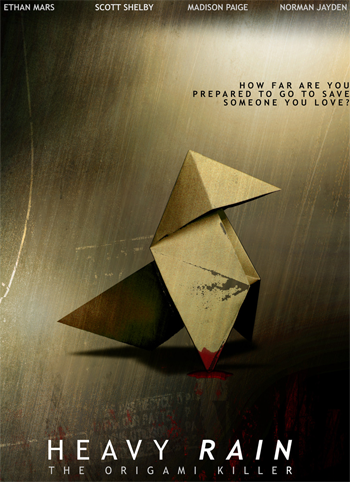 In a special episode of The Retail Gamer Podcast we solely discuss Heavy Rain; no news, no new releases, just rain…
Our impressions of the demo, before the game came out
Our impressions of the full game after completing the story
Reflecting on the story, and how it was slightly different for each of us even though we all had the same intentions.
This is not Episode 5. Episode 5 is coming out on Monday. We will touch on Heavy Rain in that podcast; however, 5 is spoiler free – much like the text in this post, but unlike the podcast in this post :p.
*SPOILER WARNING*
– Consider yourself warned. As expected, this podcast contains massive spoilers to the game's plot. So, if you have not played it yet, I would recommend just skipping the special podcast and waiting for episode 5 until you have played the game. But when you do, you should come back and see what we did, that you didn't.
Or go to iTunes and refresh your podcasts.
If you have yet to subscribe to us on iTunes, you can do so via the link to the right >
Or
Searching for us on the iTunes Store: "The Retail Gamer"
~ Thanks