August 9th, 2011 - Ryan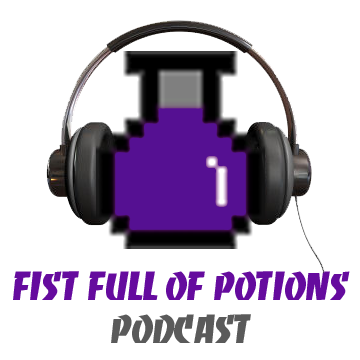 Listen HERE or refresh your iTunes!
Tales from Retail HORROR!! or humor? Fun work related story.
We discuss the Quakecon showing of Skyrim, the footage we weren't supposed to see…
Handful of awesome questions from Los, Mobile Gaming, 3DS, Halo, Diablo Auction house and so on.
This is just a very fun filled, packed to the gills episode of Fist Full of Potions!
*Note* We had a rough weekend trying to schedule a time to record this. Sorry its so late but, in return this is one of our more entertaining and thought provoking episodes we have done in a while. So there's that… I don't "feel" tardy…