February 19th, 2011 - Ryan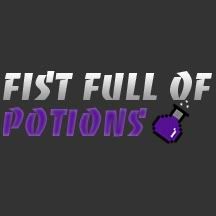 We're Back! Just when you thought you got rid of us too… muahahaha… no but seriously. The hiatus is over, the new site is up and (mostly) running, and we are proud to bring the long awaited episode 20 of the Fist Full of Potions podcast. Here's a recap of what to expect:
Greetings and Hello, we'll tell you where we've been
3DS vs PSP2? Is there even a competition…?
Chris has backlog issues yet again
And details on a special interview we've got cooking up!
Listen HERE or refresh your iTunes!