July 12th, 2010 - Jason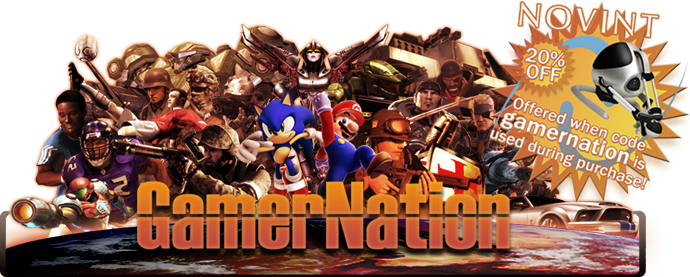 If you are unaware, Fist Full of Potions now has a forum on GamerNation.org, seen here. Basically, it's the greatest forum you'll ever visit on the internet. Why? Because it's… um… Hey, have you visited it yet? If not, then you're doing it wrong.
Alright, honestly now. These guys are super awesome for allowing us to use their forum for our own purpose. You know that Steam group we have? They own their own servers that you can play your Steam games on here: http://www.fragfestservers.com/. To see the list of games they host, go here: http://www.fragfestservers.com/services.php. Aside from that, they have the whole other part of the forum… so that includes talk about consoles, PC gaming (which they seem to favor quite a bit, so if you like the PC, have a look-see), tech support (based on experience… or the power of Google! :D), amongst other awesome stuff you should probably check out.
And let's not forget about the staff… Awesome group of people. Well, I've only dealt with a select few of them (Broseph, Lancer, Los, Avree), but they've been nothing but helpful. Please treat them with the utmost respect. And if they tell you to suck a dick… that's just pillow talk. Don't worry about it. It's a nice place where you can cuddle up to some new friends, drink some tea, and … find a van full of free candy and puppies.
Now about us on the forum… it's a place for you to communicate with us. Say you want to see something done on the blog/podcast, but for whatever reason have a fear of emailing FFoP… come to the forum and drop your request in the Suggestions thread. Be it something new, something we've talked about in the past, or even a repeat of something that's already been said – the more we hear you guys want it, the more we'll try to make it happen. Aside from official business, if you want to just talk about… nothing in general, there's a section for that too. Can't wait to see you all there. Oh, and if you skip the welcome thread for some unknown reason… we are the following handles:
Jason – Leonharfs
Ryan – Fareo
Chris – cbreem
James – Stay
So swing by – say hi, or that we suck, or that you want to love us long time… it's up to you.