September 28th, 2010 - Chris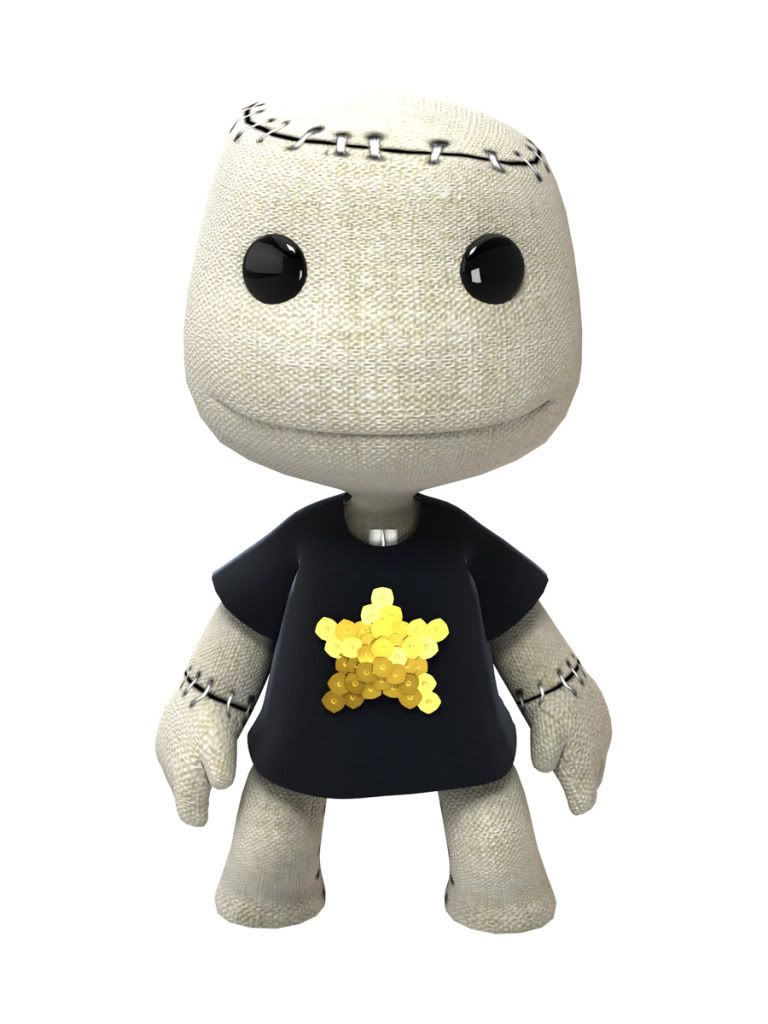 For those of you who remember this shirt, this $5 PSP launch… today is your lucky day. You get a hat to go with it!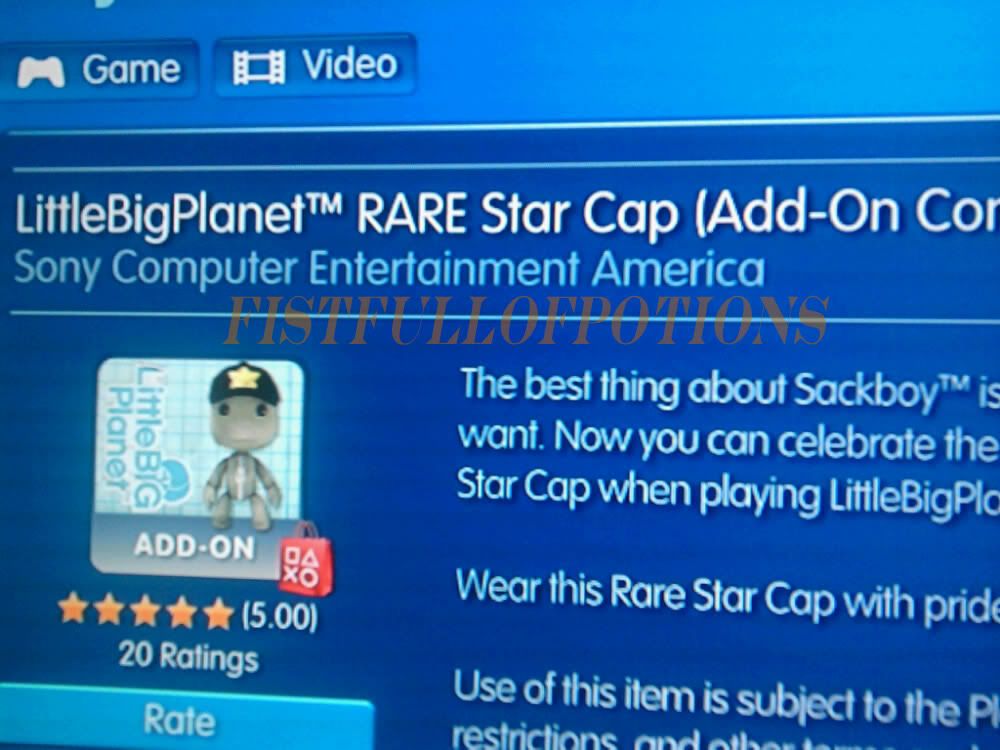 So back in November '09, Media Molecule released the $5 "Rare PSP T-Shirt" for the PS3 version of LBP to celebrate the launch of LBP for the PSP. As the story goes, the PSN glitched that day and a certain number of people got the shirt for free. Now when the store fixed itself and people found out about it, they weren't to happy about it. So, being the amazing developers they are, Media Molecule issued a statement saying that those who originally bought the shirt would receive the "Rare Star Cap" to go with it.
Several months later and still no word of vouchers being sent out (to the US that is, Europe got them ages ago), my hopes and dreams of having this hat became more and more grim. Then suddenly the PSN updates with the hat! I quickly download and silently thank Media Molecule for finally releasing it for download, even if it was on the PSN for everyone. Or so I thought.
Turns out the store only updated for those who bought the shirt in the first place – so far I have confirmed this with two friends (they didn't buy it). They do not have the hat present in the new release section of LBP's PSN page. So, if you bought the shirt and are still waiting for your voucher through email, wait no longer. Head to the PSN!