June 17th, 2011 - Ryan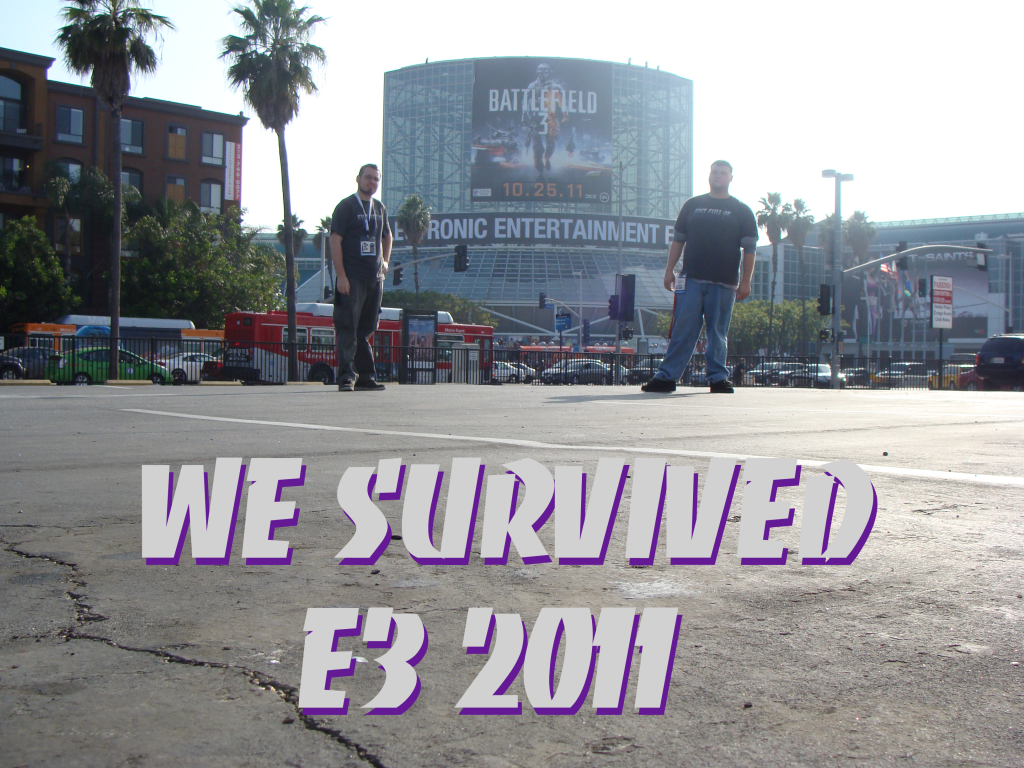 We came, we saw, we FFoP'd. You may or may not remember a GOAL that I set for this blog about a year ago. A goal that (at the time) I personally though was unattainable, but it didn't stop me from trying. Yet here we are, a year later, and that goal is complete. E3 is well over, and we are still trying take it all in. So much to see and so much to talk about that we broke our trip down into 3 podcasts – one for each day that we were there. On top of that, a special bonus cast about going to E3 (the do's and don'ts of E3, general impressions of the trip, is it worth your time? And finding a place to stay). Hit the jump for hours of E3 impressions!

Day 1: LINES LINES LINES!
Listen HERE or refresh your iTunes!
Day 2: fail… meh… WIN!!
Listen HERE or refesh your iTunes!
Day 3: buh… sleepy… Wait, its over?
Listen HERE or refresh you iTunes!
E3 Impressions: Famous People, Parking, Eating and Hotels. Everything but the games!
Listen HERE or refresh your iTunes!
Boy have you guys got some catching up to do! Actually, we may just take next week off so that you guys can have time to listen to all of this awesome E3 content. While you're doing that, we will try to get our stuff together and resume normal broadcasting. E3 was insane, but it sure was fun! Here's to hoping we attend next year as well!