June 28th, 2010 - Ryan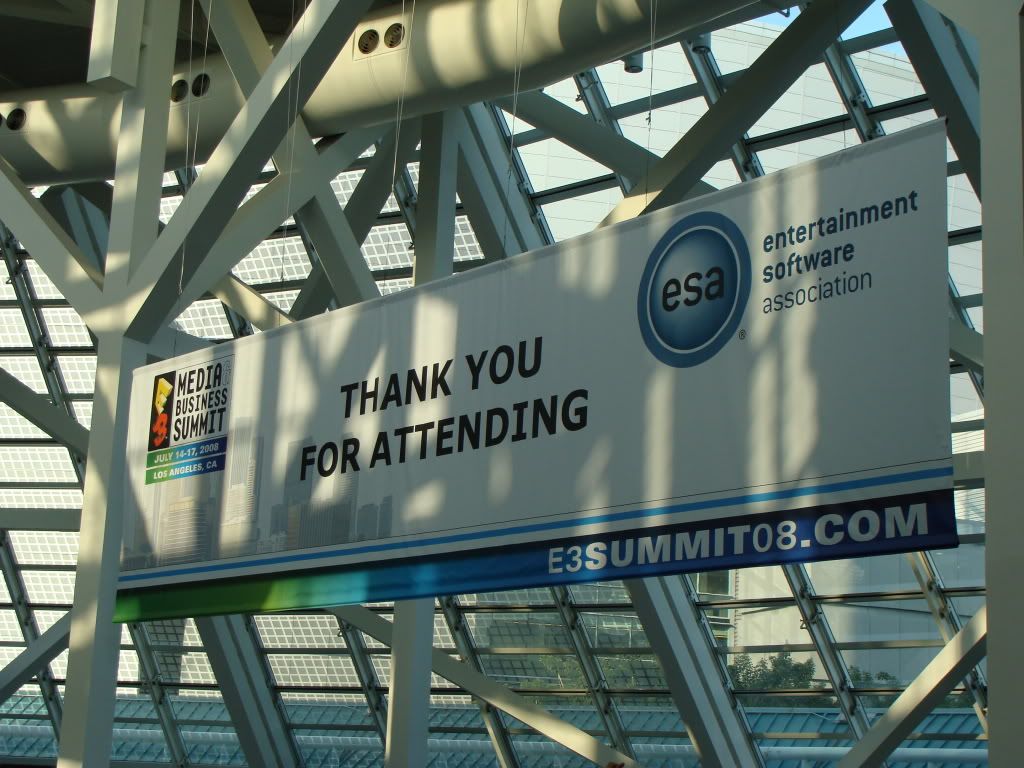 In 2008 I attended my first E3 event, and most people would say that it was one of the worst years in all of E3′s history. To some degree it was; however, being as small as it was it left me opportunities to sit down and talk to some really big name people in the industry that at a normal E3 I would have never had the chance to have (ie. Alex Evans from Media Molecule and Ted Price from Insomniac Games). This was before FFoP or even The Retail Gamer existed. I wasn't reporting anything; it was more of a casual trip. But I still had a couple Q&A; sessions for my own personal gain.
Fast forward to today.
After 6 or so beta podcasts, 11 episodes of The Retail Gamer, 1 as our new name Fist Full of Potions, 15 game reviews, and 117 blog posts, I feel we are on the right track – we just need a goal. I have seen us evolve from a casual "we're just doing this because we're bored" to "we could actually do this for a living whether it be here or on a larger site" attitude. I personally feel that setting a goal for this time next year to be at E3 reporting on it is not only realistic, but should be a cake walk if we continue to make the same growth and progress that we have made in the past few months.
This is where you come in.
In order to be a successful Blog/Podcast, we need to have readers and listeners – but that's not enough. We need to have happy/loyal readers and listeners. The only way for us to know if we are doing a good job is to tell us if we suck, or that you like this, or something along those lines. We need your help to shape Fist Full of Potions over the next 365 days so that we can achieve our goal and bring you back the news and information you want from E3. All of us are truly grateful for those of you who have followed the blog or podcast up until now, and we are consistently trying to find new ways to bring you content you want to see. So I urge you to take 5 minutes out of your day and email us any – and I mean any – feedback on the blog, podcasts, web design, anything… and we will get on it asap.
Thanks,
FFoP Team