May 19th, 2011 - Ryan
While going through my game library I stumbled upon Modnation Racers. I decided to pop it in and I quickly asked myself, why did I stop playing this? This game is a blast! I'm pretty sure a big part of it was that none of my immediate friends purchased it. Pondering aside, I ran a couple races, flipped through some of my creations and laughed, and then I had a stroke of genius. Back when we were under the title "The Retail Gamer" I had made a "carcasting van" for the site. Now that we have a new identity and color scheme, I thought that it would only be fitting to update the van to our current style.
Check out the pictures after the jump!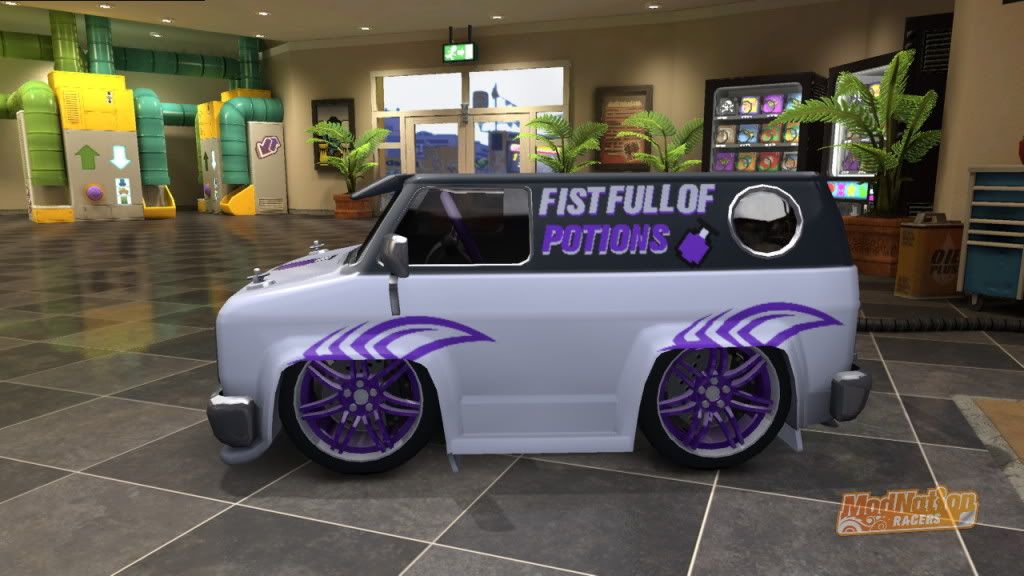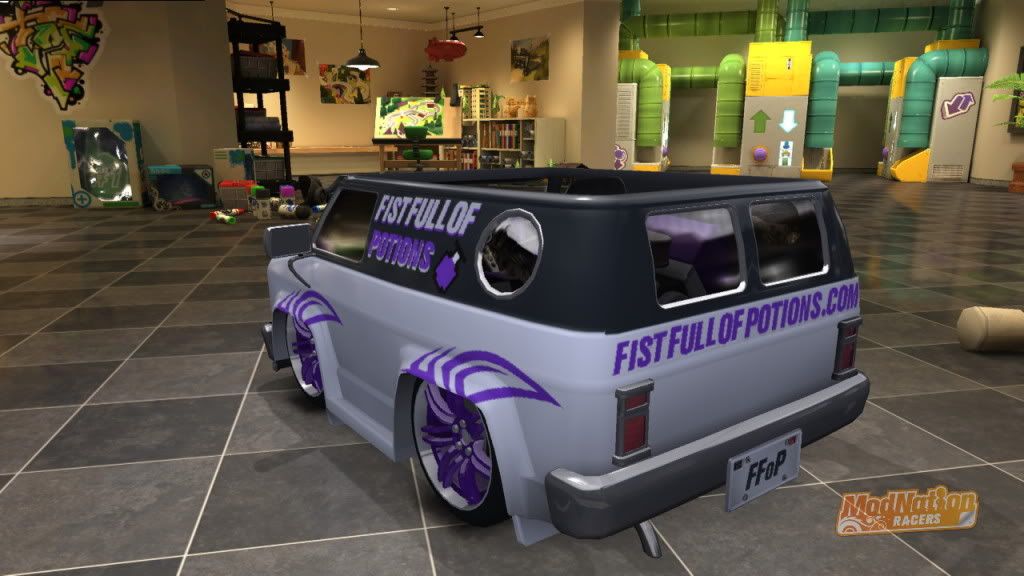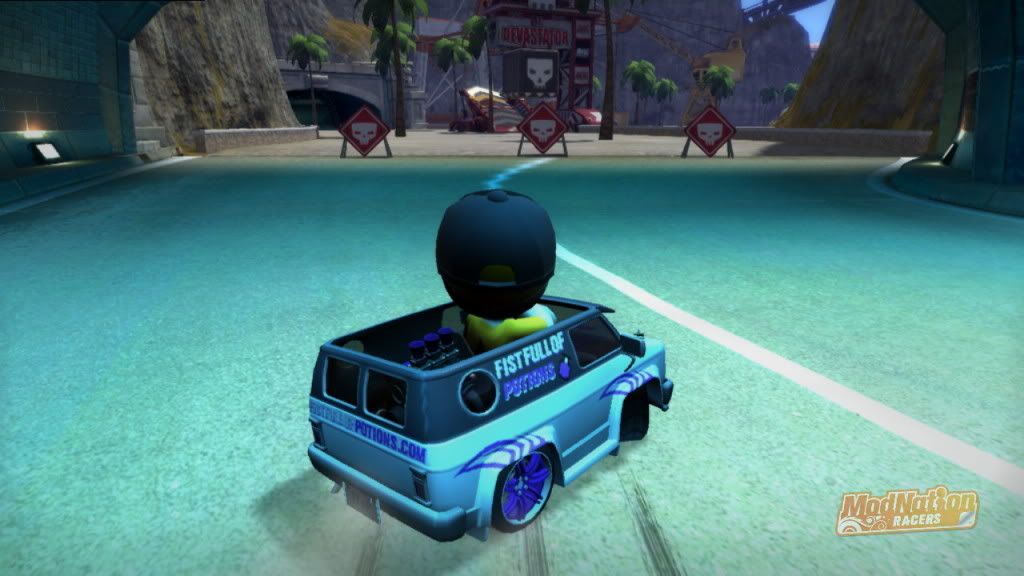 The van is now up for download.  Search "Fist Full of Potions", and go bust some heads in your pimpin' new van!