June 29th, 2010 - Ryan
After Updating my PSP just now, I noticed 2 new pre-made folders. Initially I was sorting through the folders to fulfill my OCD when something crazy happened. During my organization process I unearthed more than I expected. Now what would I need a NEOGEO and PCEngnie folder for? PCengine, for those who don't know, is also known as Turbo Grafx 16.
Some of you may remember when I found the expiration dates on games in an older firmware of the PSP. Seen HERE and mentioned on Kotaku HERE. Following up on that find, it looks as though the "rental service" is tied to the Playstation Plus games illustrated here.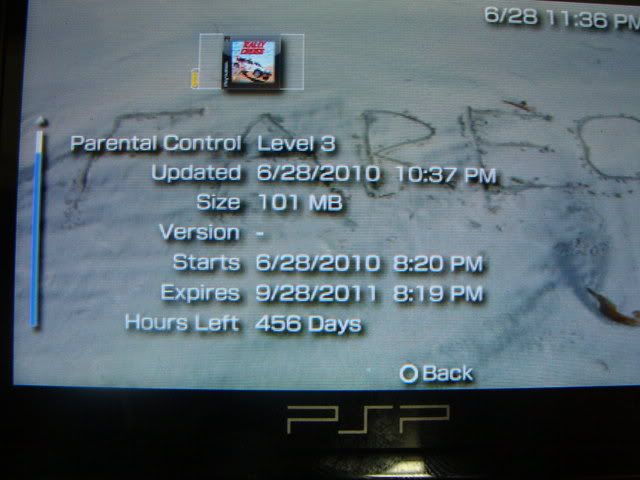 So, is Sony planning on announcing NEOGEO and TurboGrafx games at Gamescon for the PSP and PS3? Are they following in suit of what the Wii is doing with their virtual console now (which already has these two systems' games on it) since the Dreamcast games are now going to be downloadable? Well, they either announced it just now, or there has been a royal fubar in the firmware department. Our hopes are set on this being true, as this would add to the already robust line up Sony has to offer on its online service.
UPDATE by Jason:
While it has been noted before that the ESRB rated NEOGEO games for Playstation products, was it known that people actually requested them on the Share portion of the Playstation Blog? In addition to Kevin Butler being at the E3 presser, it seems Sony is granting this request as well. Seems they actually do care about what their followers want…