January 11th, 2011 - Ryan
Hello everyone and Welcome to 2011!
I know we've been kinda quiet for the last month or so, but the hibernation is over. Now that the holidays are over we can bring our focus back to the site. Regular scheduled podcasting will resume soon. Chris eluded to some new changes in his Christmas post but let me give you an outline of what we're working on.
New website; a friend and co worker is helping us build a new site. So the face of fistfullofpotions.com may change the next time you load it. Don't be alarmed, we're just upgrading.
New Plan for the podcast. Our podcast is undoubtedly the crutch this site relies on. We want to make it even better, as well as try to reach a larger audience. Constructive criticism is welcome but, roll with us on this one at first I think you'll agree its better.
Phoenix Down Under was a great idea, expect to see more. Instead of random posts from random people we will each get our own weekly column to discuss anything we feel the need to vent about. So check back daily to see who posted!
A ton of stuff you don't to see, think or care about. The back end of this site needs some retooling. The way we come up with material and present it, and the material it self is going under the microscope in order to make things easier on us. Which, in turn will result in more content for you.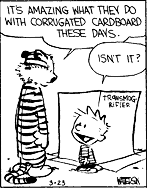 2010 was a great year for our venture in trying to establish ourselves as a video game media outlet. It showed us that this isn't easy, but it also showed us that we can actually do this if we try. Here's hoping for a great new year of Fist Full of Potions and many new followers.
Thanks for your support!