May 5th, 2011 - Ryan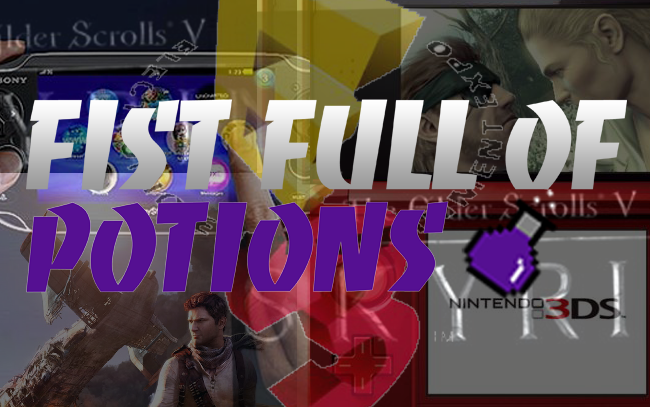 This is not a joke, this is not a test, this is not a dream. Yours truly and FFoP member Chris will be attending E3 2011. How did such a pokey little blog gain attendance into the biggest gaming trade show of the year? Well, initially we tried signing up for various contests to win our way into E3. One of these contests was the Kmart blog entry I did, which can be read HERE. We even  attempted to just apply for entry into E3, but we were promptly denied. In a last ditch effort I emailed a contact I have asking if He/She/They have any extra slots for this years show. With a little luck He/She/They were able to gain us entry, and thus FFoP will be attending E3 2011.
But who cares about us, what does this mean for you? You may be asking yourself "Ryan, why would I come to your hole in the wall gaming site for E3 news when I can get it from just about every other large gaming outlet?"  Why? Because here at Fist Full of Potions, our modest fan base allows us to stay in a more close and personal contact with our followers. In other words, if you were to email us and say "hey guys, I hear you're going to E3; can you try and get some footage of _____ and see if it has _____ in it for me?" If you were to send a request like that to IGN or Kotaku, chances are it would just get lost in the shuffle. Since there is little to no shuffle here at FFoP tower, its more than likely that we would be able to get footage, ask questions, or take pictures of just about anything you ask (within reasonable request).
So with all that said, going to E3 will be an awesome experience for us, but we want to go for You!
Please send your requests you have to our mail bag:
Or Comment on any of our social networking outlets:
Be sure to follow our video coverage and podcasts of the event on:
Or comment any of our posts on the site.
We will be podcasting each day of the event, recapping everything from that day. We will also be uploading pictures to our photobucket account as we take them. This is a big opportunity for us and we are going to take full advantage of it. So stay tuned to Fistfullofpotoins.com for any updates prior to the event, and be sure to drop by June 7-9 for our full E3 coverage! Remember, we are covering this for you, and we can only cover it if you speak up!